Birds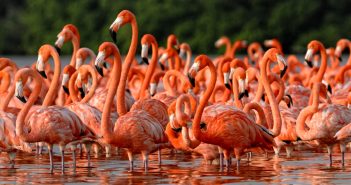 2
What Do You Call A Group Of Turkeys? How 'bout Baboons?
The English language has some wonderful collective nouns for the various groups of animals. We have: Herd of cows, Flock of chickens, School of fish, Gaggle of geese, Pride of lions, Murder of crows, Exaltation of doves and Parliament of owls. And what is the proper collective noun for a group of baboons?
Believe it or not ……. a Congress!
For some unknown reason I found this to be quite entertaining and wondered what group of people or society came up with the the names for the various groups of animals. I did an extensive search for several days around the internet with no success in finding the answer. However I did find it interesting that some of the things we say like "memory of an elephant" perhaps came from the names given to animal groups. Have a look through the list and see how many you can find.