Contests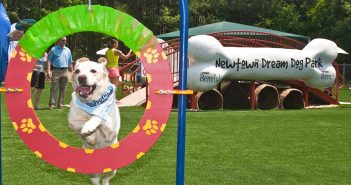 This contest is the greatest for dog lovers everywhere! If you have a creative bone in your body now is the time to put your imagination to work and come up with some awesome ideas for a perfect dream dog park.
A *survey conducted on behalf of Beneful® brand dog food clearly shows that dog owners are 30% more likely to play than non-dog owners. Two-thirds (61%) of dogs owners say they would rather play with their dog more that their spouse (48%) or friends (37%). Dog parks are the perfect place to allow our companions to have the time of their life.
Take a look at the past winners to give you some inspiration.