Dogs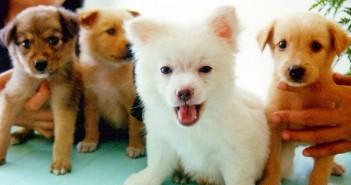 Deciding to bring a new canine member into your family can be an exciting yet difficult task. With so many different types of dog breeds available, it's no surprise that choosing the right pooch for your family can be challenging. As a long-standing business owner in the pet industry, I'm often asked to make breed recommendations. This request has never been met with an easy answer; from purebreds to rescue dogs, each personality is different. Even dogs of the same breed have such distinct mannerisms that choosing the right one may take some work.
Step One: Take a look at your lifestyle.
First, and probably most importantly, take a realistic look at your lifestyle. Determining your hours away from home as well as the type of activities you enjoy will greatly determine the type of dog that is best suited for your family. Questions you can ask yourself include: Do I work long hours? Travel a lot? Spend a lot of time outside hiking or running? Enjoy relaxing couch time? There are different dogs that can fit into each of these categories.