When you think of cute pets and Halloween, you might think of dogs in costumes first, right?! Me, too. It seems that most of the world's pet apparel is geared towards dogs, which makes perfectly good sense if you've ever tried to slip a cat into a costume. It's really not in the average cat's nature to be quite that amenable.
There are definitely more cat costumes available today than there were 10 years ago, so we went looking for cute cat costume ideas just to see what's out there, and we're sharing 8 great costumes we found because they're so adorable!
The Tiny Lion's Share
Given that cats are cat and are little lions at heart, it makes sense to dress up a cat in a little lion mane. It's definitely cute and the best thing about it is that nothing else is needed to complete the look.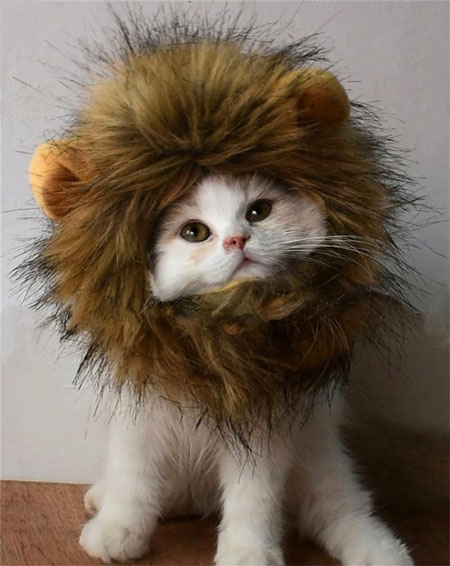 (GET THIS LION COSTUME FROM AMAZON.COM)
It's A Pirate's Life For Meow
Or rather, it was a pirate's life for Coby the Cat last Halloween. If you aren't following the big white cat with the big blue eyes over on Instagram, you're missing out on some pretty cute photos and videos of the big guy. He's beautiful on the outside, hungry on the inside.
(GET THIS PIRATE COSTUME FROM Available on Amazon.com)
The Doctor Will See You Now
It's hard not to giggle at costumes that make your cat look like a little person – like Coby's cat costume above or this cute doctor costume below. I'm not sure this cat looks like he has a very good bedside manner!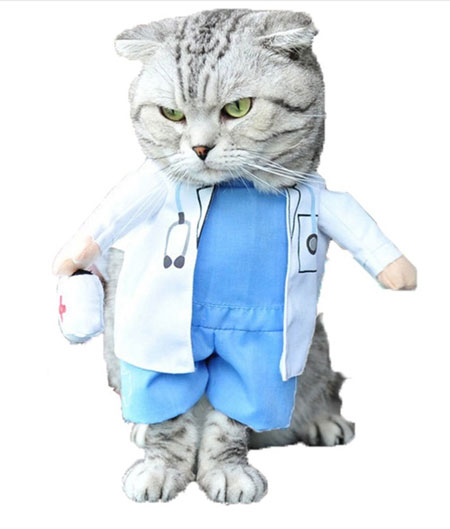 (GET THIS DOCTOR COSTUME FROM Amazon.com)
Making Waves In A Sailor Suit
Who needs the seven seas? Not Mr. White who was sailing in a sea of paper last October. What is it with round-faced white cats that make them so adorable?! Cute costumes.

GET THIS SAILOR COSTUME FROM Amazon.com
It's The Illusive Catosauraus Rex
Cats make the cutest dinosaurs, don't you think?!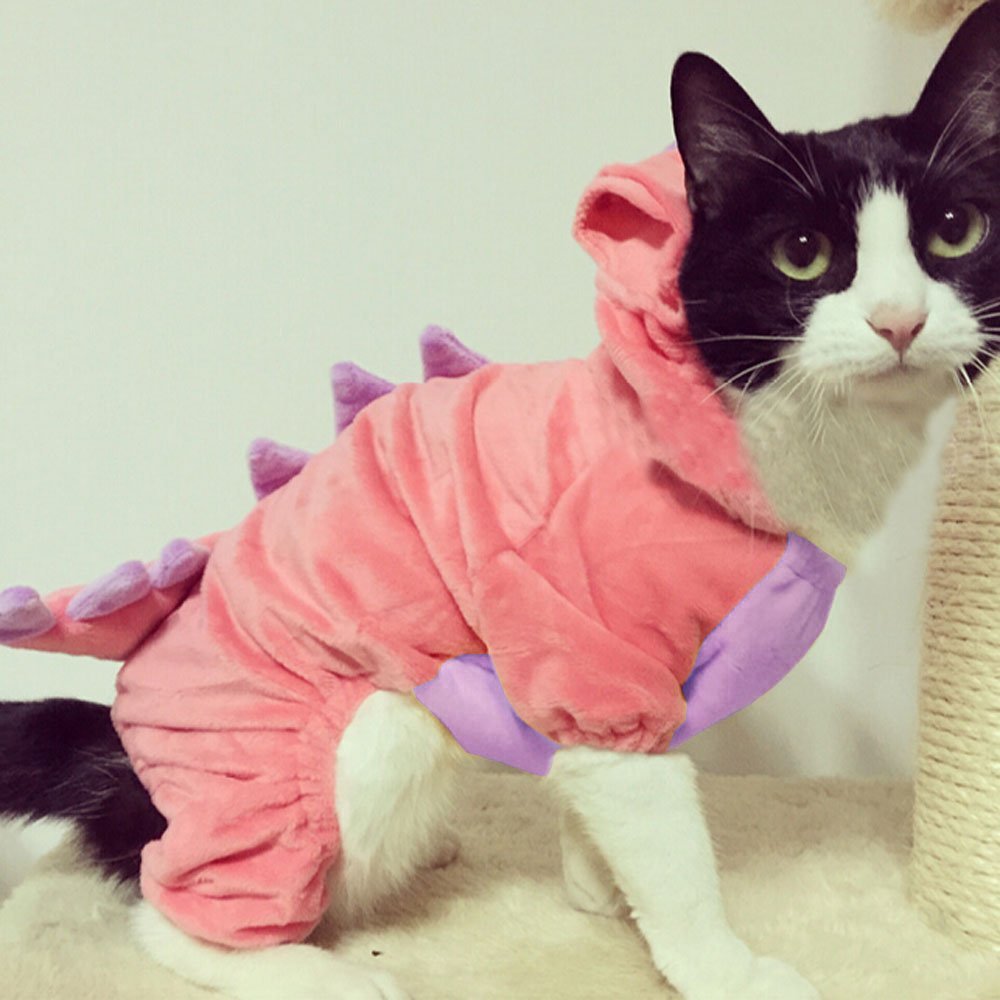 GET THIS DINOSAUR COSTUME FROM Amazon.com
Happy Little Squirrels Live In His World
If you grew up watching Bob Ross paint beautiful scenes where happy little squirrels might live, you'll love seeing brookesphynx dressed up as the popular painter for a content a couple years ago. This phototrahper's scene is not just cute, it's creatively exquisite.

TO GET THIS COSTUME YOU'LL HAVE TO GET CREATIVE AND ASSEMBLE A LITTLE AFRO WIG AND A LITTLE BLUE SHIRT LIKE THIS ONE (OR MAYBE AN INFANT SHIRT LIKE THIS ONE).
Giddy Up Kitty
Saddle up, there's a new sheriff in town. The wild west has never looked so cute.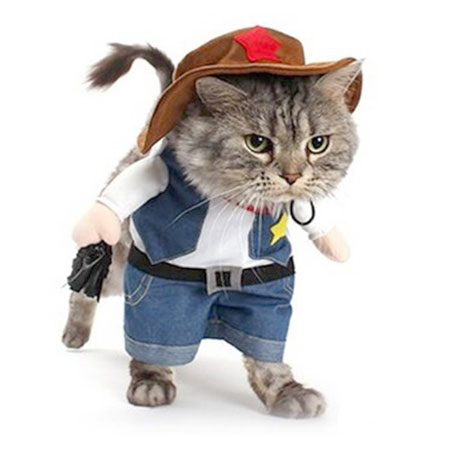 (GET THIS COWBOY COSTUME FROM Amazon.com)
Witchy Kitty
No Halloween costume list would be complete with out a witch. But which witch? This witch costume is super cute!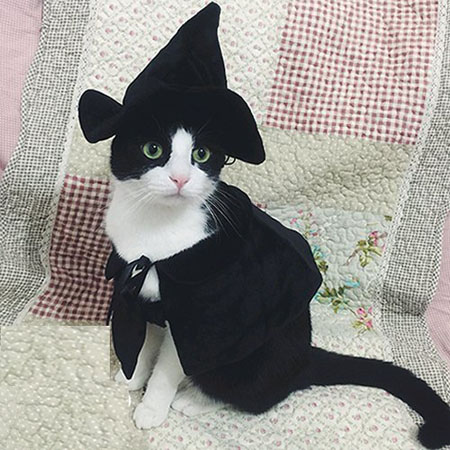 (GET THIS WITCH COSTUME FROM Amazon.com)
You can find pretty much anything on Amazon, but if you can't find a costume you like for your cat by searching for cat costumes, you can also look at dog costumes because many pet costumes work for either a dog or a cat (depending on the sizes, of course).
Just make sure you measure, and then measure again before ordering any kind of costume for your cat since comfort and cuteness doesn't matter if it doesn't fit your feline friend. We think costumed cats (and dogs) are super cool so long as they're not mean or uncomfy. So please, costume responsibly this Halloween!