Would you say you're very close to your dog? There are several ways to breach the relationship gap between pet and owner, one of which is taking proper care of your dog. In trying to do what's best for your dog, you might have heard that CBD is one source of effective treatment for some conditions in dogs.
Like every concerned pet owner, you want to know all about this oil before giving it to your furry friend. Sure, there are several materials out there about CBD and its products for animals. Perhaps you've also asked your veterinarian about them. You aren't alone because a recent study of 2,131 people indicated that 63 percent of veterinarians admitted that clients asked about CBD oil for pets at least once a month.
CBD oil for dogs is formulated specifically for animals. Usually, manufacturers use flavors your pet would like and digestive-friendly carrier oils.
There are few things people might miss about CBD oil when it comes to treating dogs. If you're looking into exploring this CBD product with your pet, please be aware of the following surprising things about pet-friendly CBD oil.
1. CBD Oil Won't Get Your Dog High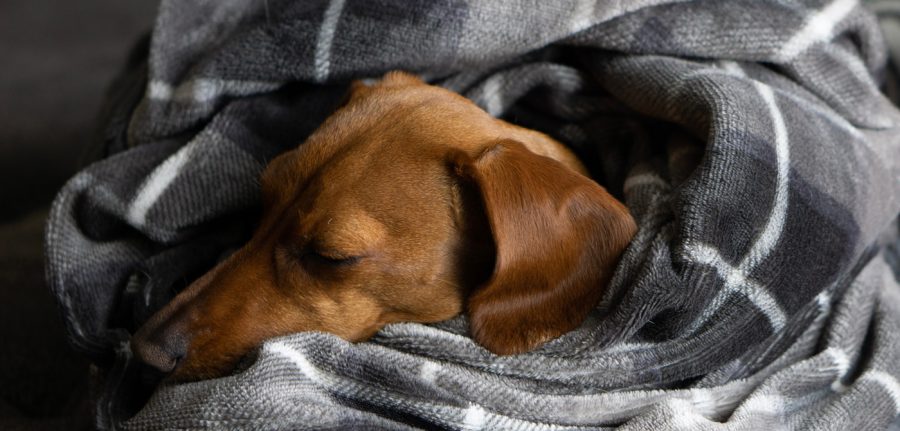 CBD in full means Cannabidiol. This element was discovered in 1940. It is one of over a hundred cannabinoids present in the natural cannabis plant. The cannabidiol forms almost 40 percent of the entire extract of cannabis plants.
Unlike its counterpart, delta-9-tetrahydrocannabinol (THC), CBD has no psychoactive properties. Instead, it focuses on essential metabolic pathways with a category of drugs known as non-steroidal anti-inflammatory drugs. Some of these drugs are Rimadyl and Ibuprofen.
Together, they regulate several metabolic processes in your dog's body ranging from blood clotting to inflammatory reactions. Contrary to CBD, it's not advisable to administer any THC containing products to your dog. There isn't enough research to suggest how dogs respond to this compound. Plus, you wouldn't want to get your dog high.
2. Some CBD Oils For Dogs Are Inorganic Products
Most people would do the necessary due diligence in research before buying CBD products for themselves. The same should apply to your furry friend because the number of brands in the market is vast. And not all CBD oils are the same. They vary in several ways, such as potency, quality, and THC content.
Therefore, the price shouldn't be your only concern. Though it deserves your attention too, it doesn't always indicate high quality. Hence, you must review the lab analysis of the CBD oil. After you conduct your research, choose an organic CBD product. Remember, any CBD product that isn't organic could have toxic solvents and pesticides due to the processes used to cultivate the hemp.
3. Dogs Can Ingest CBD Oil in Many Ways
Chances are your dog isn't going to find CBD oil very tasty. In other words, they are not the most delicious treats on the market. Actually, you might find it a bit challenging to get your pet to take it the first few times. Fortunately, you can administer CBD oil in more than one way. Instead of always going for the direct mouth drops, you can get creative.
The popularly advised way of ingestion is to add a few drops to your pet's regular meals. That's why CBD oil tinctures are good options, although there are several CBD infused treats you could buy. Also, research supports its effectiveness in epileptic dogs compared to CBD gel capsule or cream.
4. The Right Dosage Is Essential
Apart from the way your dog ingests CBD, you also need to watch the dosage you administer. This depends mainly on the level of tolerance and other factors, such as your dog's temperament, ailment, and feeding habits.
Irrespective of the variables, it's safe to start with small doses and gradually increase it until you get the desired effects. Once you have substantial relief for a considerable amount of time, maintain that dosage.
Conclusion
When it comes to your dog, it's easy to listen to the naysayers that claim CBD is no good. Although research is still ongoing, CBD is regarded as a suitable treatment for several conditions such as seizures, pain management, anxiety, arthritis, and even cancer. And so far, most reports from users are very promising, it does not have any severe side effects and it's entirely legal in most of the countries. (For additional reading consider CBD vs. THC: What's the Difference?).
---