Psychological manifestations can be quite daunting to deal with and hinder your daily life. From the restlessness of anxiety to the constant sorrow in depression, every mental disorder can be challenging. Even your furry friends go through frequent bouts of anxiety now and then. Also, there are different triggers behind the frequent restlessness amongst the dogs. Some common causes of anxiety in pets are travel, being alone in the house, or seeing strangers more often. Further, the animals present with symptoms like excessive barking, panting and running away.
Here are five natural ways to treat separation anxiety in dogs and maintain mental equilibrium.
1. CBD Oil
Natural therapy involves the usage of herbal remedies to bring about a cure in a gentle manner. If your dog shows signs of anxiety, then you might consider CBD supplements and products. Like humans, dogs contain an endocannabinoid system that regulates emotions, pain, and cognitive functions. Cannabidiol acts on your dog's brain and interacts with the cannabinoid receptors to induce calmness. Also, it may incorporate psychological well-being through an increase in serotonin levels. Not only can it accelerate the cognitive process in your dog, but it may also increase the mood-related aspects in no time.
You can also fetch the CBD oil and tinctures for your dog's well-being and comfort from thc store. Also, it acts as an instant anxiolytic and can curb the signs related to separation anxiety in no time.
For cbd treats, we highly recommend these Steak and Cheese hard chews from Innovet.
2.Regular Exercise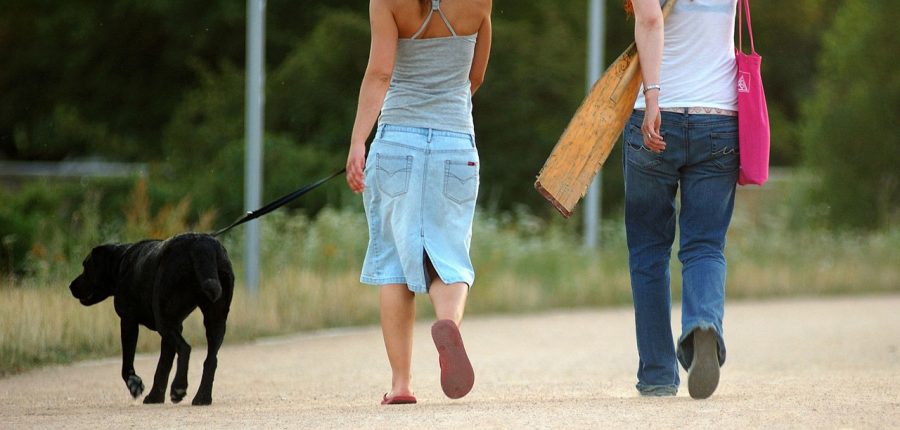 Separation anxiety takes place when you leave your pet in the house alone for way too long. Your dog might present with symptoms like excessive urination. Barking, escaping and pacing. In case you observe such signs, you must start the therapy against anxiety disorders. Start with the easiest and effective techniques like regular exercise and physical training. You need to take your dog out now and then to enhance the psychological pathways. Along with this, make sure to exercise for a considerable duration to ensure physical fitness. With the measures like long walks and ball games, your dog gets drained and lethargic in the end. Hence, excessive energy induced through anxiety might decrease.
Not to forget, it also releases the happiness hormones like endorphins that transform the mood and incorporate a sense of relaxation.
3. Music Therapy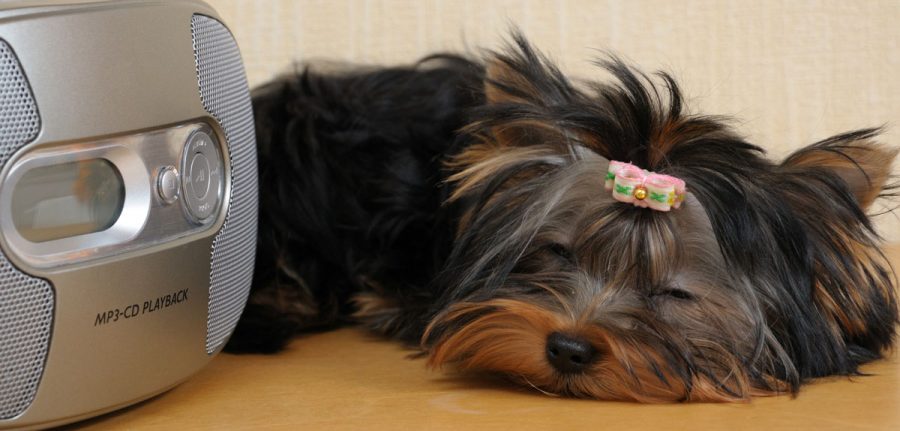 If your dog suffers from separation anxiety, you might also try music therapy to incorporate calmness. Music can be relaxing for both humans and canine animals due to the stimulation of auditory pathways. However, you must choose the right kind of music to calm your dog in no time.
According to research, classical and soft music calms your dog down and prevents neurological abnormalities. It reduces the stress levels by working on the endocrinological sphere and enhances comfort levels. You might also consider the reggae and soft rock playlist to transform your dog's mood into a cheerful one.
Before consulting a veterinary psychiatrist, you must try to resolve the issue at your level. Separation anxiety might be short-term and go away with minimal steps right at your house. Try out the exercise and music therapy to boost your animal companion's mood.
4. Aromatherapy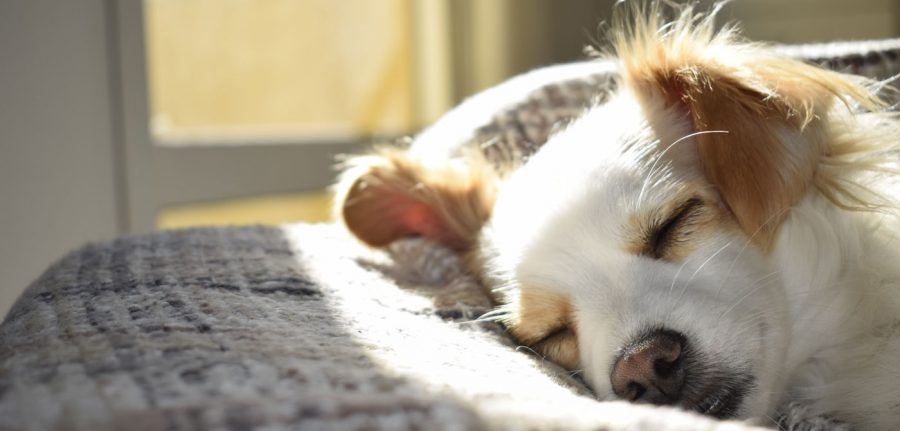 Another reliable therapy for the dogs who suffer from separation anxiety is aromatherapy. Some herbal plants like lavender and other essential oils radiate appealing and relaxing fragrances. You can use these plants to induce a sense of well-being and comfort in your dogs so long as you ensure the plants themselves are out of reach.
Dog's brains possess several olfactory receptors that respond to the essential oils through aromatherapy but remember they possess more receptors than humans related to olfactory sensations.
Create a calm and dog-friendly environment with aromatic candles and soothing music around your dog's shelter. Also, try to spend as much time with your animal companion and embrace the good days.
5. Calming Coats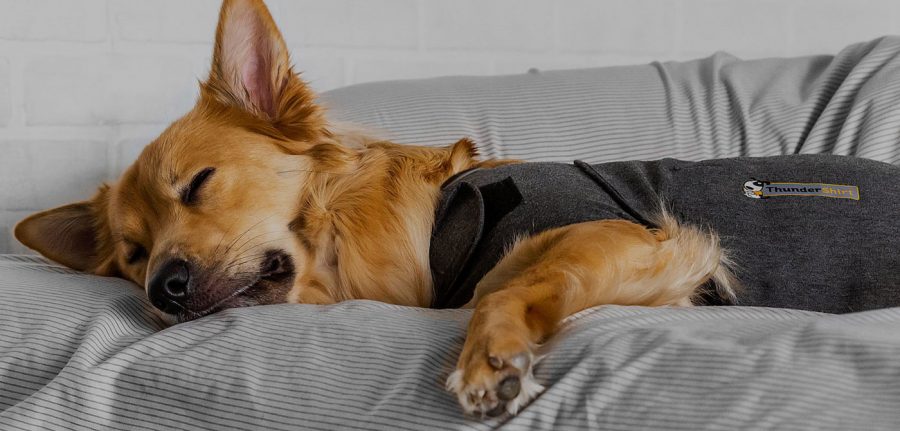 If you're looking for a product that relieves stress and anxiety amongst dogs, calming coats are a great choice. These coats are specially designed for your furry friend to feel calm, relaxed, and joyous. Also, it exerts some pressure on your dog's torso to incorporate relief from anxious states.
Some signs of anxiety – like excessive barking, pacing, panting, and escaping might show some improvement from the calming coats. However, make sure to get the right size and material for your animal companion. Not only will it increase the anxiolytic effects, but it is also a durable and long-lasting purchase that can be used in any anxious situation.
Want to look into getting one? We recommend calming coats from Chewy!
Bottom Line
Anxiety might occur due to a variety of reasons and can certainly hinder your daily life. Dogs can experience anxiety due to separation, interaction with strangers, travel, loud environments, etc. If your dog undergoes such anxiety-ridden symptoms, consider natural therapies and treatment options. Try out the techniques like exercise, aromatherapy, and music therapy along with a calming coat to help curb the restlessness in no time. 
---
Innovet started making health care products for pets in 2005! From CBD calming treats to assistance aids for blind dogs, they offer a variety of products carefully crafted by professionals who want nothing more than to see your pets get the help they deserve.
With Dave's background in BioChemistry and Matt's in Engineering, they made the perfect duo for product development and were able to come up with effective formulas for many issues. Driven by a passion for animals and aided by their technical knowledge, they became the largest pet CBD manufacturer across the world, yet they've remained focused on maintaining their humble beginnings. Learn more about their story here and check out their handy dosage calculator.