Disclosure: We received a digital copy of this book in exchange for an honest review . . .
This site is reader-supported which means we earn commissions if you purchase products from retailers after clicking on a link from our site (at no extra cost to you). As an Amazon Associate, we earn from qualifying purchases.
We first want to thank Steve N. Lee for thinking of us, reaching out and allowing us into the world he created from the perspective of Kai, an injured young pup literally stumbled upon by a young girl and her father.
This book is, on the surface, a rollercoaster of an adventure story that totally sucks you in and doesn't let go until you find out how it ends. Be prepared to spend an entire afternoon and evening with this page-turner.
Below the surface, this book is a study in human nature, dog nature, and a reminder of how cold and cruel the world can be to humans and canines alike and how sometimes, even in the harshest situations, truly remarkable bonds are formed that can heal even the most broken of hearts.
When Mia and her father find Kai cowering in his moldy box, she convinces her father that there is no choice but to welcome this desperate dog into their lives. What ensues is a story full of heartache and adventure, love and courage, tragedy and hope. There's no way to say much more than that without spoiling the beauty of this book, but we can say it doesn't follow the traditional dog-lover's outline.
If you adore stories from the animal's point of view (think Mrs. Frisby and the Rats of Nimh, Black Beauty, A Dog's Purpose, The Art of Racing in the Rain), then this book will not disappoint.
If you adore stories that run the gamut of emotions from shock and anger to compassion and joy, this book will not disappoint.
At one moment heart-warming, the next heart-breaking, this is the story of a devoted dog's journey to be the one thing every good dog dreams of being – a best friend. A touching tale, As The Stars Fall explores how compassion can make us whole again and how friendship can heal even the most broken of hearts.
---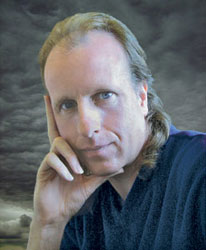 A little bit about the author . . .
Steve N. Lee writes thrillers full of pulse-pounding action and dark, flawed heroes, so it makes sense his book for dog-lovers is riddled with thrilling, action-packed adventure and a graphic reality that draws you into the story and the lives of his characters.
Apart from animals and writing, Steve's passion is travel. He's visited 58 countries and enjoyed some amazing experiences, including cage-diving with great white sharks, sparring with a monk at a Shaolin temple, and watching a turtle lay eggs on a moonlit beach. He's explored Machu Picchu, Pompeii, and the Great Wall of China, yet for all that, he's a man of simple tastes — give him an egg sandwich and the TV remote control, and he'll be happy for hours!
He lives in the North of England with his partner, Ania, and two black cats who graciously allow Steve and Ania to stay in their house.
It looks like he's got another book for dog-lovers coming out next year, too. We'll be waiting!