If you signed up to receive email notifications from PetsBlogs whenever we publish a new post, you'll need to subscribe again. If you haven't, what are you waiting for?
Over the past decade we've used FeedBurner to offer email subscriptions to new posts. While we were happy with FeedBurner for a very long time, it's no longer really supported and, quite honestly, it seems to be riddled with troubles lately.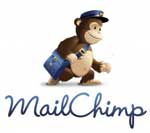 So, we checked out several options and decided to migrate to >MailChimp to allow our pet-loving friends a better (more consistent) way to receive email updates from us. They're headquartered in Georgia and their logo is an animal.
What To Do If You Get Two!
There's nothing you need to do if you happen to get two of these announcements in your email (one via feedburner and one via mailchimp). We will be disabling feedburner deliveries as soon as this post is published. You can also unsubscribe at any time via the button at the bottom of any email you receive.
---
Subscribe
If you haven't subscribed, or didn't receive an email announcement, you can subscribe right here:

---
* We never rent or sell or otherwise share your email address. And, if you're not happy with what you're receiving from PetsBlogs, you can unsubscribe at any time using the link at the bottom of any email you receive.
And, as usual, you can contact us for help regarding your subscription at any time.