by Dr. Will Novak
In mid-November, the Portland metro area saw snow which typically doesn't happen before Thanksgiving. But forecasters have been telling us since summer to prepare for a long, hard winter. If the early snowfall is any indication, then we could see an extended period of freezing temperatures this winter.
Dogs, just as humans, can suffer from hypothermia. Their coats give them a layer of protection humans don't have but if it's cold enough and the dog spends enough time outdoors, freezing temperatures can have drastic effects.
It may be a common habit to open the back door for your dog so he can use the "bathroom" and then go back to what it was you were doing. Maybe in the summer you can let your dog roam around the backyard for a while but in the winter this isn't a good idea. Take time to keep watch on your dog and then let her back in as soon as she is finished. Humans can generally handle mildly cold weather for long periods; however pets can handle the extremes better when they adjust to it slowly.
This also applies to daily walks. It is a good idea to keep your dog's exercise regime going during the winter however, you may have to alter it a bit. You, of course, will be bundled up but your dog's coat will only inhibit the cold for so long. So, if you routinely walk 30-60 minutes at a time, break that up and take your dog on shorter walks several times a day. An investment in a dog coat may be a good idea if your dog insists on longer walks.
Don't forget the food. Just as with humans, food provides your dog with energy which keeps them warm. Food should be fed at approximately the same time each day. Forgetting a meal, especially during the winter months, can break down your dog's natural defenses and make then susceptible to disease and hypothermia.
And, don't forget the water bowls! Remember, water freezes at 32 degrees Fahrenheit. If you keep your dog's water bowls outside and the temperature dips below freezing, the water will become a block of ice. You may never know your dog hasn't had a drink in days if you are not refreshing the water daily.
Also keep in mind that if the water hasn't frozen, your dog is lapping up ice cold water. This may turn your dog off from drinking the water leading to dehydration. Conversely, if your dog doesn't mind the frigid temperature the cold water your dog is ingesting simply adds to hypothermic conditions.
As the winter months progress and you keep an eye on the thermometer, make sure you keep an eye on your dog.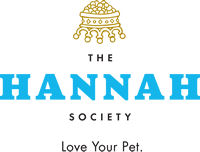 Dr. Will Novak, DVM, MBA, Diplomate ABVP was Chief Medical Officer of the nation's largest, private veterinary practice for nearly eight years. He is now President of The Hannah Society which helps match the right Pets to the right people. For more information on The Hannah Society please visit www.hannahsociety.com or email info@hannahsociety.com