CPR can assist your pet if breathing has stopped. The purpose of CPR is to keep oxygen moving to the lungs and blood circulating throughout the body. While these instructions may be good in an emergency, it is wise to check with your Vet to establish the procedure that is best for your dog/cat.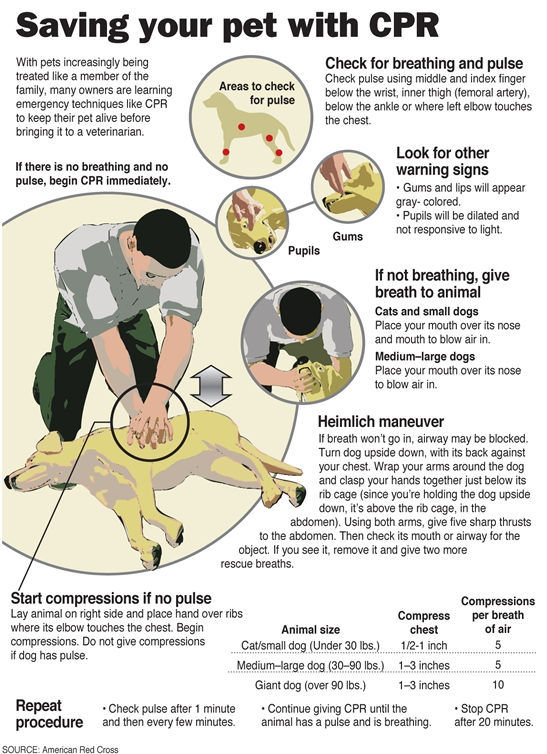 You can learn how to apply the Heimlich maneuver to perhaps save your pet if they are choking. The Heimlich Institute states "The Maneuver is administered in a similar manner as with children, taking care to place hands below the rib cage and pushing up on the abdomen with gentle thrusts. Do not press on the rib cage. Never put your fingers into a choking animal's mouth. You may push the object further into the throat or be bitten. Signs to look for are difficulty breathing, pawing at the mouth, and blue lips and mouth. Toys with removable parts, rawhide chews, and chicken bones are just some of the objects which pose a choking hazard. Take the same safety precautions with pets as you would with a small child."
This video shows a dog but would perhaps work with cats as well.