Natura Pet Products has voluntarily recalled specific lots of dry pet food because it has the potential to be contaminated with Salmonella. No Salmonella-related illnesses have been reported. Procter & Gamble Company
The affected products were made in a single production facility during a two week window in December 2012 and are sold in bags through veterinary clinics, select pet specialty retailers, and online in the United States, Canada, Korea, Malaysia, Japan, Hong Kong, and Costa Rica. Product expiration dates range from 12/17/2013 – 1/2/2014. Product was distributed by Natura Pet Products between December 18, 2012 through March 15, 2013. No other dry food, canned food, biscuits, bars or treats are affected by this announcement.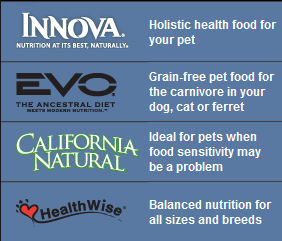 One EVO ferret food was recalled. The other identified foods are dog and cat formulas.
Consumers who have purchased the specific dry pet foods listed should discard them.
For further information or a product replacement or refund call Natura toll-free at 800-224-6123. (Monday – Friday, 8:00 AM to 5:30 PM CST).
Please see the Table of Affected Products.
###