Owners know dogs and cats are much more than pets, they're our loveable companions and members of our immediate family. They bring such joy to our lives and we often work hard to ensure we feed them the best food, make their environments friendly and comfortable, and shield them from harm.
However, many of us don't plan well for the possibility of our dogs and cats getting sick or injured. With the rising cost of veterinarian visits (they've more than doubled in price over the past 10 years), even routine vet appointments can leave us paying huge bills. And if your dog or cat is sick or injured, sometimes those bills can seem insurmountable.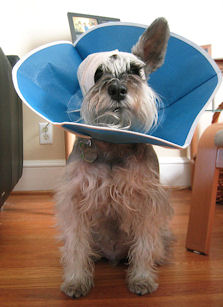 Luckily, pet health insurance was created to help dog and cat owners afford high-quality medical treatment for their pups and kitties. Many pet owners are unaware of the services these insurances cover and, most importantly, how much it's going to cost.
To better understand the differences among plans, we've compiled a review of the top three pet health insurance plans, services covered, and how much they cost.
Note: each quote was based on a healthy, 8-year-old male Golden Retriever.
The ASPCA, one of the most recognized humane organizations in the world, offers four levels of protection, ranging from most affordable to high-coverage for senior pets. Their benefits include 80 percent reimbursement on usual and customary covered charges, discounts on insuring multiple pets, and a 30-day money back guarantee.
Insurances: All plans cover hospitalizations, x-rays and surgeries related to an accident. Advanced plans include illnesses and wellness care such as heartworm tests, annual physical exams, dental cleaning and advanced vaccinations.
Plans: Four options available
Monthly cost: $13/month (Level 1 plan) to $88 (Level 4 plan)
Maximum yearly benefits: $8,000 (Level 1 plan) to $13,000 (Level 4 plan)
Deductible: $100
Routine care: Heartworm prevention, annual dental cleaning, and advanced vaccinations included in Level 4 package
Insuring pets for around 30 years, VPI's plans differ from others as their packages are based on a benefit schedule, an itemized list of available reimbursement for specific medical diagnoses. Based on the plan they choose, customers can download these forms which outline what their insurance plan will cover and under what circumstances. Their senior plan is available for pets age 9 and over.
Insurances: All plans cover foreign body ingestion, lacerations, and poisonings & toxicities. Advanced plans include illnesses such as allergies, diabetes, cancer and certain hereditary problems like cherry eye, hip dysplasia and patellar luxation.
Plans: Three options available
Monthly cost: $48/month (economical plan) to $63/month (comprehensive plan)
Maximum policy term benefits: $7,000 to $14,000
Deductible: Choose from $100, $250, $500 deductibles for economical and comprehensive plan. Senior pet protection only offers $250 deductible.
Routine care: Available with purchase of CareGuard plan. CareGuard Core package $12/month – covers lower reimbursements for routine care only. CareGuard Premium option – offers highest reimbursements for routine care, also includes dental cleaning or spay/neutering and urinalyses or ERD
Pets Best Insurance offers 80 percent reimbursement on veterinarian bills, a 14-day money back refund and no age limits on pets they'll insure. They allow customers to use any licensed vet throughout the world, so you know your pet's protected even when you're away from home.
Insurances: Each plan covers treatment from accidents and illnesses including emergency care, hospitalization, X-rays, lab tests and surgeries.
Plans: Three options available
Monthly cost: $28/month (Pets Basic plan), $52/month (Pets First plan), $68/month (Pets Premier plan)
Maximum lifetime limits: $42,000 to $100,000
Deductible: Choose from $100, $250, $500 for Pets Basic and Pets First plans. Pets Premier plan only offered with $250 deductible.
Routine care: Available with purchase of BestWellness option for $22/month. The package covers $480 in annual benefits and covers annual exams, dental cleanings, heartworm tests, advanced vaccinations, urinalysis and more.