Dogs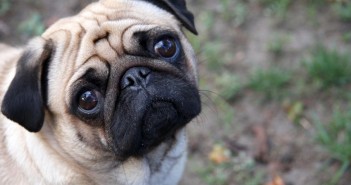 0
A Pug's Perspective: The Dream Owner
As a Pug I am often associated with some of the least flattering stigmas of dogs. I am often cited as having "little dog syndrome" or being the spoiled, obese family pet of choice. I feel I am often misunderstood and seen as a small chuck of dog to feed and cuddle with. Don't get me wrong I enjoy those things as much as any other dog. But my dream owner is not someone who just feeds me and tells me to lie down next to them. There are a few other things I need from an owner in order for me to be the best friend I possibly can to them.
Owner that walks but doesn't run

: I may be genetically disposed to being fat but I actually do enjoy exploring the world and smelling different things. We Pugs are very free-spirited and curious dogs. While we definitely don't like to fetch and exercise as much as some other dogs we do understand that exercise keeps us healthy but we are not racing in the Olympics anytime soon so an owner that likes small strolls but not 6 mile runs is much preferred.