Animals make our lives better. So why on earth would we relegate pets to the home when the majority of adults spend at least 40 hours of their week at work? The world needs more bookstore cats, office dogs, and desktop fishies. Tabletop turtles, too.
The first hurdle to getting an office pet is convincing the boss that it's a good idea. Educate them on the benefits of animals in the workplace. Lay out a plan demonstrating that you have fully considered every aspect of the animal's care, and explain how office pets can positively impact the bottom line. Not every boss will take the bait on the first try, but opening the conversation is a good place to begin.
Take Responsibility
Pets need a main caregiver. There has to be someone in the office who is willing to be the primary caregiver and take care of regular tasks like grooming them, feeding them, cleaning up after them and just generally ensuring their happiness. By suggesting the idea of an office pet, you inherently adopt the responsibility for the animal's welfare. Be sure to clearly communicate with your boss that you will take on this role, and that the care responsibilities will never fall to other employees or management.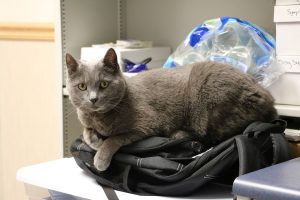 Caregiving goes beyond just feeding and scooping of course. An animal's general temperament should be taken into consideration before being adopted as an office pet.
Cats, for example, are perfectly suited to the office environment because they, like us, are totally enthralled by technology. Cats are so attracted to the high-resolution viewing of modern tablets, smartphones, and computers that there is now a whole market for kitty e-games. As the office cat's caregiver, it is your job to notice if he's acting bored or rambunctious and find a way to enrich his life. For a cat, it could be as easy as setting him up with a videogame. No joke.
Most dogs need more external stimuli and exercise than cats, and their behavior varies widely depending upon their breed, so they might not be integrated into the office as seamlessly as a feline. It all depends on the office culture and just how much responsibility you're able to take on as a caregiver.
Dazzle Them with Facts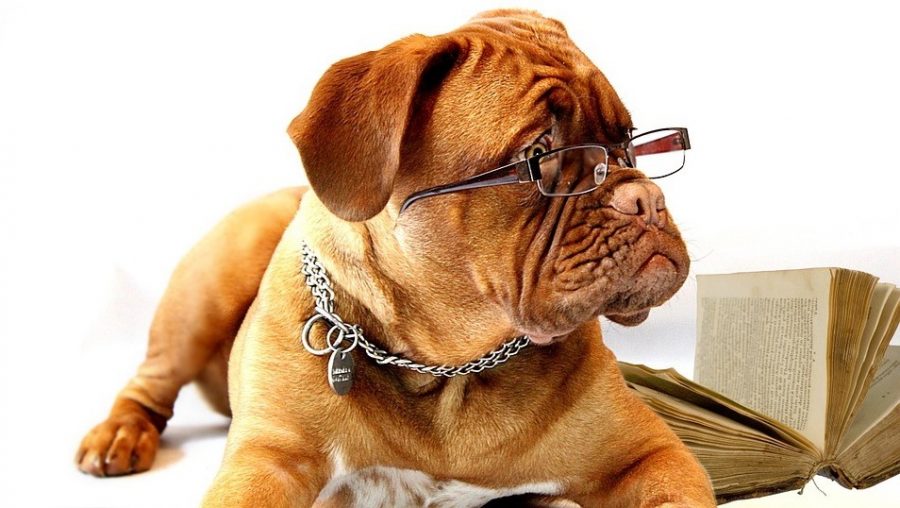 The next step in convincing your boss you need an office pet is to educate them about all the positive qualities pets bring to the workplace. They improve morale, employee health, work-life balance, and productivity — and they do it all without even trying. Farewell awkwardly motivational office culture-building events, Fido will take it from here.
Show your boss that they wouldn't be the first, and certainly not the last, to take advantage of the value pets bring to the workplace.
Present the Options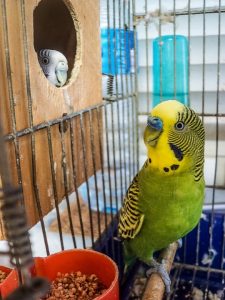 The final stage in convincing your boss to get an office pet is to offer them several options. Acknowledge that perhaps someone in the office has a cat allergy or a fear of dogs. Respecting everyone's needs does not automatically discount an office pet.
There are so many kinds of lovable pets out there, and they all have their benefits to humans. Even the simple act of watching a goldfish swim lowers blood pressure and heart rate, reducing stress and generally improving mood.
Thinking up just the right pet for your office might take a bit of creativity. Maybe a parakeet is right for your workplace! Or a hermit crab!
In the long run, the better fit the animal is for your particular office environment, the happier everyone will be. Best of luck convincing the boss. Share your success stories in the comments!