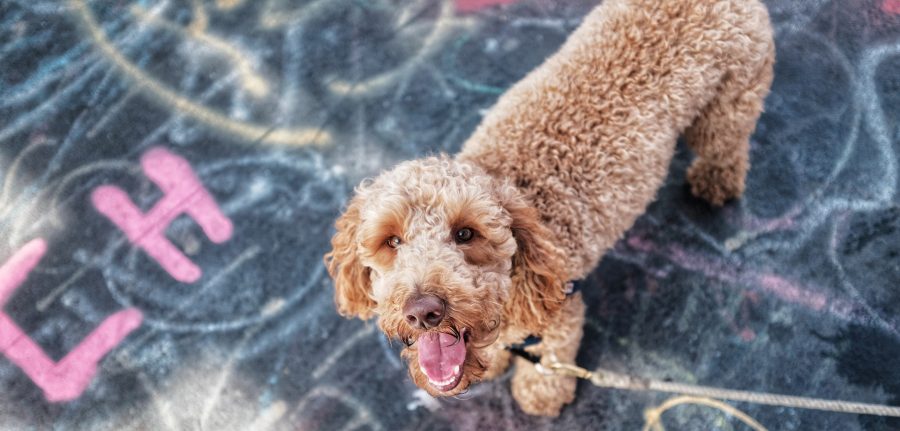 Many pets are considered family so when creating spaces to live, relax, or play in, their pets are kept in mind. Having a dedicated pet-friendly space not only in the home but outside the home is important. Even if your current location doesn't already come pet-ready, making a few small upgrades will create an outdoor oasis that is safe and welcoming for your pet. This upgrade is known as petscaping, or specifically designing your outdoor space for your pet's needs. 
It's not just dogs that spaces can be catered to. You can petscape a variety of animals like cats and chickens. Here are some helpful tips and ideas when petscaping to create the perfect pet oasis.
Safety Tips for Petscaping
You want to create a space that brings peace, not anxiety or worry, to both you and your pet. That's why it is important to include safety in every aspect when petscaping your lawn.
Fencing – To keep your pet away from potentially dangerous spots, fencing in the area keeps them confined to their designated space.
Drainage – Include a reliable drainage system to remove standing water.
Shelter – Have an area outside where your pet can be protected from shade or rain. For example, a dog house can provide shelter from the sun, rain, or snow.
Hydration system – Adding a water feature, like a pet water fountain, will keep your pet hydrated while outside.
Pet-Friendly Materials
The safety precautions don't just stop there, you also need to consider the materials you use. Are the materials too rough to be walked on with sensitive paws? Or is the material going to get too hot to bear during the summer months that are going to affect your pet's feet? These are some of the questions you may ask yourself when it comes to finding petscaping materials that are safe.
Here are some suggested materials to use for areas that your pet will be walking on, to help prevent burnt paws and ensure your pet is safe as they enjoy their yard.
Paver Stones
Bermuda Grass
Flagstone
Even when implementing plants, be sure that they are non-toxic. Pull up any plants that may be harmful to your pet. Plants such as elephant ears, ivy, and snake plants can be harmful to your pet, especially if they are one that often chews on outside pants.
Only add in plants that are pet-friendly. Plants such as roses, gerbera daisies, and sunflowers, are safe and do not pose a threat.
Ultimate Pet Playground
Your pet oasis is all about creating a space that caters to your pet's needs. This spot is not only for them to relax but also for them to play, whether that is adding a playground area for your energetic dog, lazy cat, or curious chicken.
Here are three ideas to implement when creating your ultimate pet playground.
Catio
This is for the chill cats. The cats that find fun in lounging outside watching the birds fly by. A catio is an enclosed patio for cats that allows them to enjoy the great outdoors safely. Sometimes they can be large enough for human seating to be included, so you can bond with your kitty while enjoying the afternoon sun.
Agility Course
If you have an animal full of energy an agility course is for them. They can run wild in this designated area while exploring outside. This course can include tunnels, tire jumps, and weaving poles to tire out your pup without having to leave the house.
Chicken Jungle Gym
Chickens like to perch on different objects to get a better view of the world. Give them some height by using branches and logs that are different sizes to give the chicken a chance to explore.
After putting all this time and effort into petscaping the perfect pet oasis, you want to be sure this space is protected. Petscaping additions can be covered by your homeowners insurance, meaning you won't have to worry about covering the cost if your petscaping elements get damaged in a storm.
For more helpful tips and ideas when it comes to creating an outside oasis check out this infographic from Hippo to see what best fits your pet!