Pets provide much more than a cute face to oggle. As people begin to convince their bosses to get an office pet, many businesses are realizing the positive impact dogs and cats are having not only on the morale and health of employees, but also on overall productivity. However, there's another way office pets can benefit the company as a whole: through marketing.
Most people can't look at a picture of an animal without saying, "Awww!" Imagine how people would react if an office pet was the face of a company's marketing campaign and brand identity. Not sure where to start? Once you develop a marketing strategy, here's how office pets can help you market your business.
The Animal Needs to Come First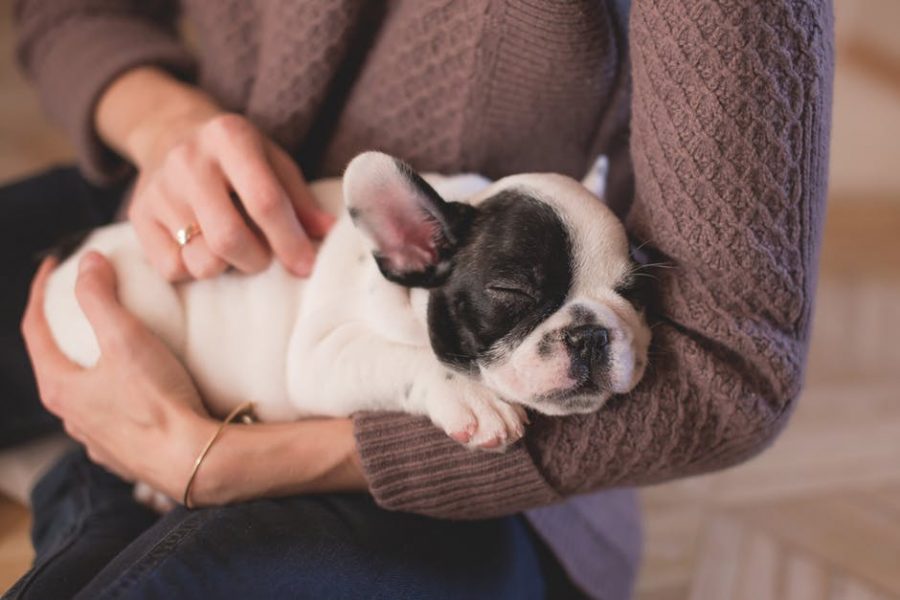 Not every animal has what it takes to be an office pet, let alone the face of your brand. Eric Sauma and Jessica Berman, two business professionals whose pets play a major role in their marketing, both agree that animals should not be forced into this role. Their dogs love people and love the office their owners work in.
Friendly temperaments and easygoing natures made these pooches a hit with customers and perfect models for photo and video shoots for digital and social media marketing campaigns. They became part of their owners' brands organically, as people began to see their pets on a regular basis and naturally associating their companies with their pets.
So it wouldn't do just getting any cat or dog to fill the position. Customers will not like being greeted by a hissing cat or seeing social media posts on a skittish dog. When you find the office pet that's the perfect fit, you'll know it and so will your customers.
Marketing Tips and Tricks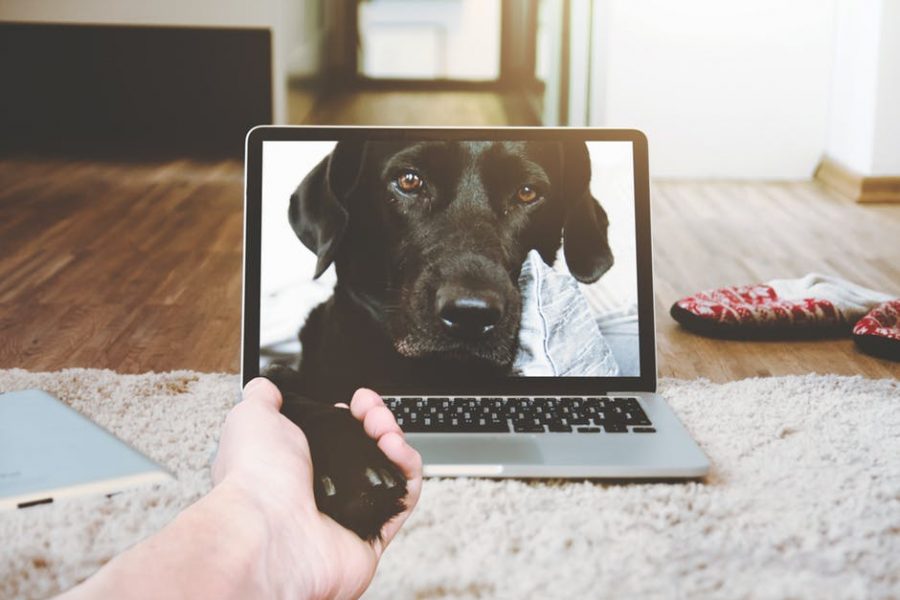 Once you have an office pet (or pets!) ready for the spotlight, there are several things you can do to showcase them in your next marketing campaign. Here are just a few:
Walk the Walk: If you want to reel pet lovers in, you're going to need more than just a picture of a furry face. Your company's brand needs to encompass and take part in activities a pet owner would. If you can incorporate any of your business's process with your office pet, do it. Potential customers need to relate with the marketing images you're producing. According to Gallup, six out of 10 Americans are pet owners. Pets are taking on new meaning as cherished family members (sometimes chosen to have over children) instead of just lovable animals. So when a pet owner sees ads and promos featuring pets and their owners performing activities they themselves do, they can form a connection with your company and become loyal customers.
The Main Star: Don't let your office pet sit on the sidelines; let it play the leading role! With the advent of mobile devices, many things in our lives have changed, including our attention spans. With our almost limitless access to everything, people are bombarded with images all day everyday, desensitizing us so that we tune out many of the things we see.However, there's one image that still seems to catch viewers' attention over and over again: pets. Most people have positive associations with pets, so when they see an image of one, fond memories and happy feelings generally ensue. The more times a potential customer feels good when viewing your marketing images with the office pet, the more likely they will associate those feelings with your company and support you.
Interaction of the Furry Kind: Some of the top goals of every marketing campaign is to catch the eye of their target audience and elicit some sort of engagement from them. There's no better way to encourage interaction from a pet owner than to ask them to talk about their pet.You know this is true if you've ever talked to someone who has pets. They may not be willing to talk about themselves much, but they'll tell you everything about their favorite animal companion. Thinking and talking about your pet usually boosts your mood even on the crummiest of days, and people find it easy to remember the things that make them happy.So if your ads and social media posts are making people happy just by looking and interacting with them, you've improved your chances of people remembering your company. Just make sure you use the right hashtags when applicable so people can find your posts.
An office pet can be a great addition to any business, but not just any pet. They need to have the right temperament and feel safe in the physical location of your company. Once that perfect office pet comes into your life, you can truly make it part of the team by helping you market your business.
Since many people respond positively to companies that use pets in their ads and social media posts, you'll be able to attract more customers and foster genuine engagement. So if you're still on the fence (or need to convince someone) about getting an office pet, what are you waiting for? The financial and health benefits your company can take advantage of is just a tail wag and whisker away.